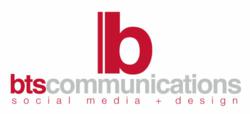 Los Angeles, CA (PRWEB) September 14, 2011
BTS Communications (BTSC) has been named the recipient of the highly competitive $ 250,000 Cutting Edge Grant from the Jewish Community Foundation of Los Angeles. Innovative in many ways, BTS Communications founded at the Los Angeles-based rehabilitation center Beit T'Shuvah, is the only marketing agency in the world housed within a residential drug and alcohol treatment program. "This grant is a validation for the residents of Beit T'Shuvah that they matter, that the Jewish community has not forgotten them and that it supports their passion and purpose in life," Chief Operating Officer Rabbi Mark Borovitz said. "It gives them the ability to learn, and express their creativity and their Jewishness by serving nonprofits and synagogues. We're excited and honored to be a recipient of The Foundation's Cutting Edge Grant." Marvin I. Schotland, President and CEO of the Jewish Community Foundation of Los Angeles, "The Jewish Community Foundation is keenly impressed by Beit T'Shuvah's innovative marketing agency. Nothing underscores our support more than our recent Cutting Edge Grant to help make possible this vital work."
BTSC is a social enterprise formed with a dual mission of transforming participants' lives while servicing the marketing needs of the Los Angeles community. BTSC provides an intensive, yearlong vocational training program in the creative industry, helping Beit T'Shuvah residents tap into their passion to stay sober and live productive lives. BTSC, through its mix of full-time staff and residents-in-training, provides top-notch graphic design, online advertising and social marketing services to local non-profits at competitive market prices. All profits generated by BTSC are reinvested into Beit T'Shuvah to expand the number of residents it can serve. The innovative, community-driven hybrid was selected for the grant, as it epitomizes a cutting-edge, socially-driven model that endorses and facilitates education, recovery, nonprofit values, and reentry into the workforce.
The company was merely a brave, if not audacious, idea in September 2010, when John Sullivan, Founder and Creative Director at BTSC, introduced the concept to the Los Angeles Social Ventures Partners (LASVP) at their annual Fast Pitch competition. Sullivan's three-minute presentation earned the First Place Prize of $ 10,000 as well as the Coaches Award of $ 2,500. "There are no words to articulate how humbling it is for BTS Communications to gain the recognition of the Jewish Community Foundation," says Sullivan. "This feels like the next big step toward our vision for the company's future. My goal is to continue fostering a business in which our services exceed the expectations of our clients, and to assist each intern as they take on the training program with as much enthusiasm as they do their recovery." The financial, strategic, and qualified support of the Jewish Community Foundation enables Beit T'Shuvah residents to continue on their path toward sobriety and employability, simultaneously meeting the marketing needs of underserved businesses and nonprofits in the Los Angeles area.

[John Sullivan Wins the Fast Pitch]

http://www.youtube.com/watch?v=cSYz9Eu3BJk
About Beit T'Shuvah:

Beit T'Shuvah is a unique treatment facility with a vision bold enough to embrace this project. A Jewish-based rehab, Beit T'Shuvah's mission is to provide emotional and spiritual healing to individuals and families afflicted with addictive and behavioral disorders. It is the only addiction treatment program in the United States that integrates Jewish traditions and spirituality, the 12-step program, and traditional psychotherapy. Beit T'Shuvah's founder and CEO, Harriet Rossetto, is especially proud, due to her long-standing admiration of The Foundation. Rossetto states, "Upon hearing the news that BTSC was chosen for the Jewish Community Foundation grant, I had a sense of overwhelming gratitude. Beit T'Shuvah started as a tiny recovery home for ten men. Now 25 years later, one of the most respected Jewish foundations in the world has recognized the hard work and capabilities of not just the organization, but also its very lifeblood, the residents." For more information please visit http://www.beittshuvah.org.
About The Jewish Community Foundation:

Established in 1954, the Jewish Community Foundation of Los Angeles is the largest manager of charitable assets and the leader in planned giving solutions for Greater Los Angeles Jewish philanthropists. The Foundation currently manages assets of $ 731 million and ranks among the 11 largest Los Angeles Foundations. In 2010, The Foundation and its more then 1,000 donors distributed $ 52 million in grants to hundreds of nonprofit organizations with programs that span the range of philanthropic giving. For more information please visit http://www.jewishfoundationla.org.
###


BTS Communications (BTSC) has been named the recipient of the highly competitive $250,000 Cutting Edge Grant from the Jewish Community Foundation of Los Angeles. Innovative in many ways, BTS Communications founded at the Los Angeles-based rehabilitation center Beit T'Shuvah, is the only marketing agency in the world housed within a residential drug and alcohol treatment program. BTS Communications Awarded $250,000 Cutting Edge Grant from The Jewish of Los Angeles Community Foundation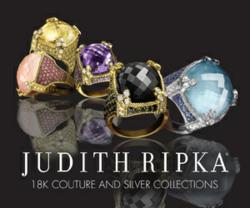 (PRWEB) June 30, 2011
Drawing inspiration from her experiences and surroundings,New York City-based Judith Ripka's earliest childhood memories are playing in her mother's jewelry box. She launched her first 18k gold collection in 1977 and her fine jewelry has continued to delight, entice and bedazzle ever since.
Ripka's fine jewelry designs suit every taste, from the truly traditional to the nouveau chic, the glamorous to the functional. Her finesse at combining fine jewelry elements is one reason behind her massive success and appeal.
"It's about striking the balance between the elegance of a classic woman with the fashion sense of today's modern woman," Ripka says on her website. Such a combination results in jewelry that is as fashionable today as it was 20 years ago – or will be 20 years in the future. Her vision of excellence, translated into gold, silver and precious gems, transcends all boundaries of style, age and time.
Ripka's astounding appeal is also due to her sheer passion for her art, which results in copious amounts of original designs every year. She personally designs an estimated 2,500 pieces of fine jewelry annually, with about 800 new styles produced and entering the market. Each piece receives Ripka's undivided attention and personal touch to ensure it as exceptional as the women who wear it.
"When a woman is wearing my jewelry," Ripka says, "I want her to feel as if she is wrapped in one of life's greatest luxuries." The topnotch fine jewelry designer easily achieves this goal by incorporating only the highest-quality metals and gems available.
Judith Ripka's fine jewelry is renown for its use of 18k celadon gold, a gold she created herself by mixing a secret alloy that results in a soft green gold color that compliments most skin tones. The silver and white gold pieces are gently coated with a fine layer of Rhodium, a derivative of platinum, that helps prevent scratching and tarnishing while retaining the fine jewelry's natural shine and luster.
The sparkling array of gemstones ranges from the radiant red African Ruby to the deep Yellow Beryl from Brazil. Ripka's fine jewelry contains only the finest diamonds, with brilliant, full-cut stones for maximum refraction and reflection that result in maximum brightness and fire. Ripka also encourages women to further personalize their fine jewelry selection by offering to customize nearly any piece of jewelry with any color available on the stone chart. Clients can opt to go green and bright with jade, tourmaline or peridot or add a dark and mysterious flair with hermitite, black onyx or a deep Indian sapphire.
Ripka has spent years perfecting her own custom stone cuts and faceting to best enhance the beauty of each gem in her collection. Other signature touches in her fine jewelry line include beading and rope twists that add interest, dimension and texture and the notable lobster claw closure that graces the front of several lines. Small, enchanting hearts are also often hidden inside a ring or on the edges of other fine jewelry pieces, while her signature heart motif graces the gallery back inside each piece, proving once again her exquisite attention to detail never wanes.
Her desire to make a difference never wanes, either. Ripka's dedication to myriad causes has earned her honors from prestigious organizations, she sits on several boards and steering committees, and the First Lady invited her to Washington in 1995 for a Women's Leadership Council forum on children's healthcare. Ripka aims to inspire through her art and she has created commemorative fine jewelry pieces for various organizations. Her charitable nature runs as deep as her talents, and MyReveiwsNow.net is proud of the newly formed affiliation.
###


MyReviewsNow and Fine Jewelry Designer Judith Ripka Join in Dazzling Affiliation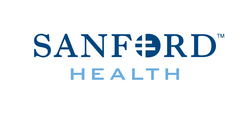 Sioux Falls, SD (Vocus) September 10, 2010
Sanford Health and the Klamath Falls, OR community together celebrated the groundbreaking of a new children's clinic today. The new Castle of Care™ will bring together current pediatric physicians from southern Oregon into one convenient location. Opening in 2012, the Sanford Children's Clinic will be approximately 9,000 square feet and include the Castle of Care™ features of other Sanford Children's facilities.
"The intent of the Sanford Children's Clinic initiative is to expand access to pediatric healthcare for children who might otherwise go without," stated Dave Link, Sanford Health Sr. Executive Vice President. "Physicians in this community have provided quality care to children for years, but this new Sanford Children's Clinic will ensure that this care will continue to benefit children and young families for many years to come."
The Sanford Children's Clinic physician team will include two pediatricians from the Klamath Pediatric Clinic and one from the region's largest hospital, Sky Lakes Medical Center and will grow through recruitment in subsequent years. Additionally, the clinic will employ administrative and nursing staff to support the provider team. It will serve a community and broader metropolitan area of 60,000 people, including more than 16,000 children. The clinic will also serve the four-county market service area that includes children and young families in Oregon and California.
"In addition to providing top notch pediatric care to the children of the greater Klamath Basin in a 'kid friendly castle,' Sanford's partnership will put us on the cutting edge of pediatric research and technical support," said Rick Zwartverwer, MD, future Sanford Children's pediatrician. "We should be in a position to attract the best young physicians as we replace our retiring physicians who have served for the last 30 years."
Various community leaders, organizations and businesses are joining with Sanford Health to ensure the future of children's healthcare in the Klamath Falls region. Robert Quinn, MD, a Bend, OR physician, is facilitating the donation of land for the clinic, and Sky Lakes Medical Center will provide ancillary lab and imaging resources when the clinic opens. The JELD-WEN Foundation is leading an effort and coordinating response among area foundations and donors to support the clinic's success. TEAM Klamath, a public/private partnership organization that fosters the development of services for the community, and the American Academy of Pediatrics played integral roles in Sanford's selection.
"It was evident early in the citing process the Sanford Health organization and the Klamath Falls team had something in common: a deep-seated dedication to taking care of people," said Paul Stewart, President and Chief Executive Officer of Sky Lakes Medical Center. "It is a pleasure partnering with the top-notch professionals at Sanford on the clinic project. Our local team enjoyed considerable 'front-line' assistance from throughout the community, as well as significant behind-the-scenes support from a host of area business and civic leaders. Their enthusiastic generosity helped us successfully assemble the pieces to make our mutual dream a reality; to make this day possible. At the core of our collective success, however, is the cooperation and vision we experienced among existing local pediatricians and others in the medical community. The new clinic builds on the relationships we've experienced in the past and will greatly enhance the future of medical services for our community."
The Sanford Children's Clinic in Klamath Falls is one of five Sanford Children's Clinics announced by Sanford Health as part of the initiatives outlined after a donation from South Dakota businessman and philanthropist Denny Sanford in 2007. A portion of the donation is being used to establish a network of Sanford Children's Clinics in communities around the world in order to increase access to pediatric care. The first Sanford Children's Clinic opened in Duncan, OK in August 2009; Sanford Children's Clinic in Belize City, Belize broke ground May 2010 and will open in 2011; Sanford Children's Clinic in Oceanside, CA will share space with Rady Children's Hospital-San Diego in a facility set to open in spring 2011; and Sanford Health recently announced plans to build a clinic in Dublin, Ireland.
About Sanford Health

Sanford Health is an integrated health system headquartered in Fargo, ND and Sioux Falls, SD and consists of two long-standing organizations that merged in 2009. Sanford is now the largest, rural, not-for-profit healthcare system in the nation with a presence in 110 communities in eight states. In addition, Sanford Health is in the process of developing international clinics in Belize and Ireland. Sanford Health includes 30 hospitals, 111 clinic locations and more than 800 physicians in 70 specialty areas of medicine. With more than 18,000 employees, Sanford Health is the largest employer in North and South Dakota. The system is experiencing dynamic growth and development in conjunction with Denny Sanford's $ 400 million gift in 2007, the largest gift ever to a healthcare organization in America. This gift is making possible the implementation of the several initiatives including global children's clinics, multiple research centers and finding a cure for type 1 diabetes. For more information, visit http://www.sanfordhealth.org.
Media Notes: Photos of the Klamath Falls groundbreaking are available.
# # #